Volleyclub is a completely unique net game!
It alone is played with juggling clubs and, thus, it is the only net game in which players throw and catch.
This way, volleyclub aims to combine the speed, athleticism and team play inherent in all net games with the creativity, coordination and precision of juggling.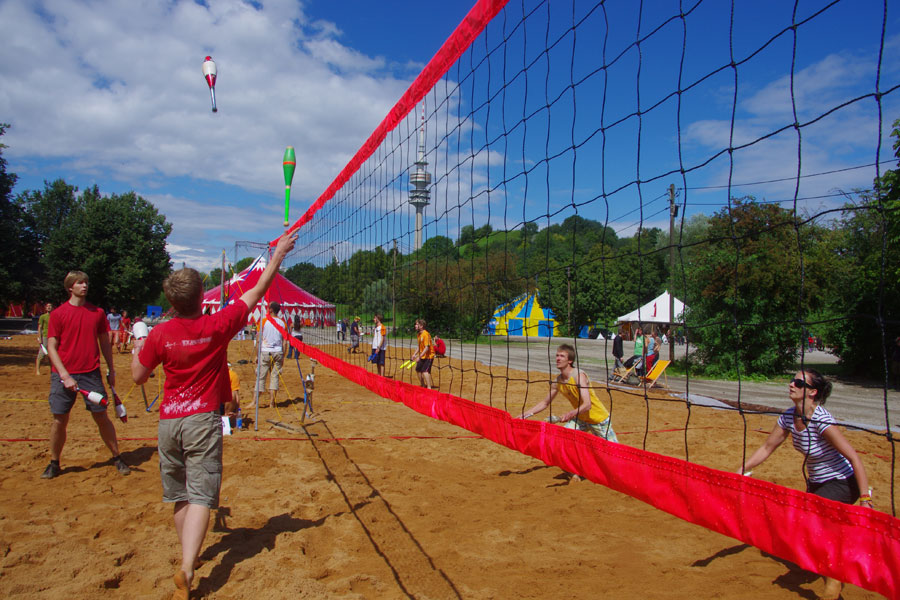 Even more, volleyclub offers a growing community of people from all over the world to enjoy crazy juggling tricks and an all around good time in the sand!
Take a look around and discover a glimps into the world of volleyclub and all this amazing sport has to offer!
Currently, you will find information on the rules and tournaments, past winners, rankings, and more. We are hard at work to add an extensive history of volleyclub as well as more rankings, a tournament calendar, and other features!